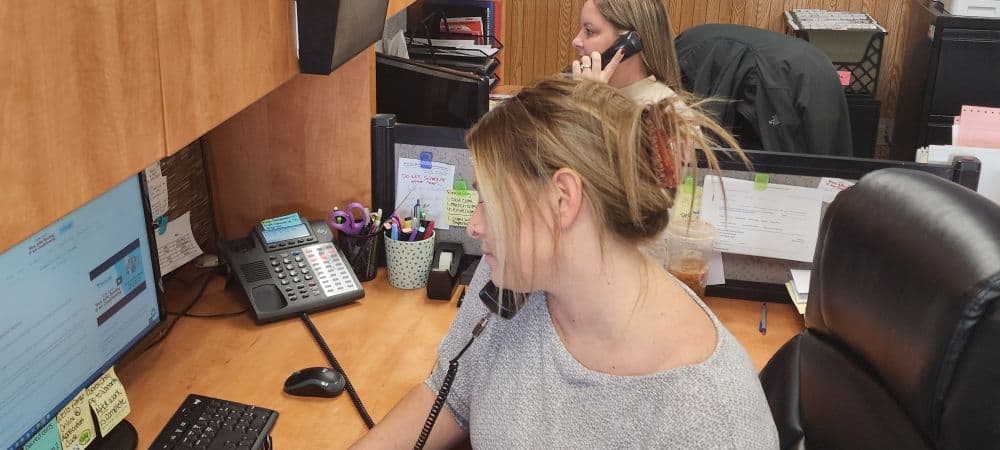 Contact Us
Fill out the form below to request an appointment that is convenient for you. Available times may differ, but a member of our team will call to confirm your appointment. Note that our form is only monitored during regular business hours—if you need emergency service, please call 414-543-2800.
Address
For All Your Home Comfort Needs, West Allis Heating Is Here
Whether you're due for regular maintenance or something seems "off" with your furnace or A/C, the experts at West Allis Heating & Air Conditioning are the ones to call. We are available for regular appointments and 24-hour emergency service—or drop-ins at our WAH Comfort Store, which we keep open on Saturdays, so DIY homeowners can pick up any parts or filters they need. From quick fixes to extensive installations, we know the HVAC industry like the back of our hands. We perform installation, repair, and maintenance on most every system you can think of, including: oil and gas furnaces, air conditioners, heat pumps, ductless systems, and indoor air quality products. We couldn't be easier to get a hold of—simply give us a call at (414) 543-2800 or schedule an appointment online.
Our Comfort Store is open Monday through Friday from 7:00 am – 6:00 pm and Saturday from 7:30 am – 4:00 pm. Emergency service available 24/7/365.
Yes! You can call us 24 hours a day, 7 days a week, 365 days of the year if you're in need of emergency service. We are always here to help!
West Allis, or "Stallis" as residents lovingly refer to it, is home to the famous Wisconsin State Fair. It's the city to go to when you want your cream puffs during the annual Fair, your fresh produce at the West Allis Farmers Market, or Milwaukee's best wings at TomKen's Bar & Grill. But the good food doesn't stop there—you can enjoy scrumptious cheese and sausages at the West Allis Cheese & Sausage Shoppe. They're an authentic American deli café that ships their goods worldwide. Stop in to enjoy a quick bite or a full lunch—we guarantee you'll feel comfortable because we performed their HVAC work. Or you can head to Kabobs. It's a pub that features a unique twist on American food—everything is served as a kabob. And because West Allis is a neighbor to Milwaukee, there's easy access to city happenings, like Milwaukee Brewers games, Summerfest concerts and other music festivals, movies at the Landmark Theatres, and more. Feel free to stop by and say "hi" the next time you're in the area.
If you live in Milwaukee, start out heading west on I-794 and then keep left to merge onto I-94 West for 3.4 miles. Take Exit 307A for 68th Street toward 70th Street, continue onto West O Connor Street, and then turn left onto South 76th Street. You will see us on the right side 1.3 miles down.
Leaving from Brookfield? Head east on West North Avenue toward Pilgrim Square Drive for 2.6 miles, then turn right to merge onto I-41/US-45 South, and continue for 2 miles. Take Exit 39 toward US-18 East/West Bluemound Road, keep left at the fork to follow signs for Bluemound Road, and continue for 1.4 miles. Finally, turn right onto North 76th Street—after 1.7 miles, you will see us on the right-hand side.
If you're coming from Waukesha, head north on East St Paul Avenue for 2.7 miles as it becomes East North Street/Redford Boulevard and then turn right to merge onto I-94 East. Continue on I-94 East for 10.6 miles and then take Exit 307A toward 68th Street/70th Street. Merge onto West Kearney Street, turn left onto South 70th Street, and left again onto West O Connor Street. Finally, turn left onto South 76th Street and you will see us on the right-hand side 1.3 miles down.
Coming from Muskego? Drive north on Moorland Road and then merge onto I-43 North toward Milwaukee. Continue on I-43 North and then use the left two lanes to take Exit 61 for I-894 West/US-45 North. Continue for 1.9 miles and then take exit 2A for National Avenue. Turn right onto West National Avenue, take a slight right onto West Becher Street, and then turn left onto South 76th Street—you will see us on the left-hand side.