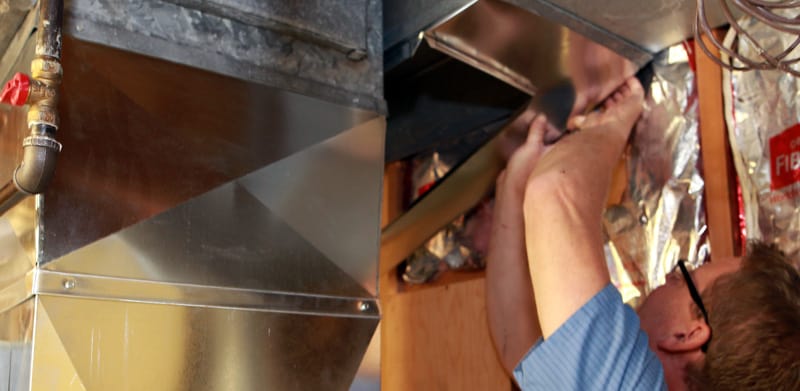 Zoning System – HVAC Solutions
A Zoning System Gets Rid of That Always Too Hot or Too Cold Room
In many homes, you may have that "too hot" or "too cold" room, but our experts can easily fix this common problem. West Allis Heating & Air Conditioning will make sure your temperature stays where you want it. With a zoning system, you will find you have total control of your home comfort.
A zoning system divides your home into separate areas or zones, based on the type of room or your family's needs. This system operates by having automatic dampers installed into the ductwork that open and close as more or less heating or cooling is needed. Our systems are electronically wired, so they do the job for you. (Most systems are manual, so you will need to open and close the dampers yourself).
Zoning Saves You Money
When you install a zoning system, you determine the temperature for each zone. For example, if a spare bedroom doesn't need to be heated or cooled, the dampers close to save energy and money. At the same time, if a relative is coming to visit and you need to use the room, you can change the temperature to provide the perfect comfort level.
Let the NATE-certified technicians at West Allis Heating & Air Conditioning evaluate your home and determine whether zoning makes sense for your family and your budget. Make an appointment by calling us at (414) 543-2800 or send an email.