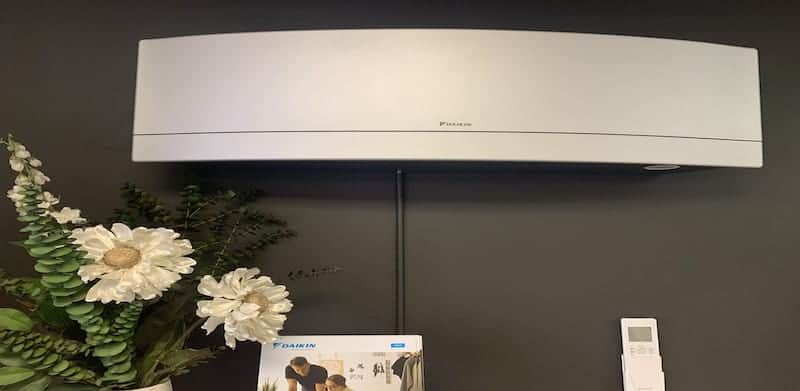 Rooms Always Too Hot or Too Cold—West Allis Heating & Air Conditioning Has the Cost-Saving Answer
No matter what you call them—split systems, multi-split systems, or ductless split systems—these units offer home and business owners a cost-effective way to replace inefficient window A/C units, space heaters, and baseboard heaters.
Since the system does not require extensive ductwork, installation can be performed rather quickly. West Allis Heating & Air Conditioning will install a small outdoor unit and several indoor units that can be mounted onto walls, ceilings, or near the floor. This allows cooled or heated air to be delivered directly into that room or area, sometimes referred to as a zone. Family members or office workers can select the temperature that is right for them.
Since these units run on small pipes, you don't have to worry about rebuilding walls or ceilings around bulky ductwork and there is no loss of room space.
Split systems can also be combined with one of the many new programmable thermostats, so you can adjust the heating and cooling levels based on the seasons, or if you need to heat up the spare room for a returning college student or when family members visit.
Ductless Split Systems Can Save You Big on Bills
Ductless split systems have been shown to help home and business owners save up to 50 percent on utility bills, through the high efficiency of these units. Our experienced and NATE-certified technicians can install, repair, and maintain any make or model.
Comfort Maintenance Agreements Extend the Life of Your System
Once new heating or cooling systems are installed, homeowners have a tendency to forget about them until they fail—and that always happens at the worst possible times. Call and ask us to schedule a tune up at 414.249.6235.
We can also explain more about our Comfort Maintenance Agreements to help prevent failures and extend the life of your units. With these agreements, you also receive prioritized service, a discount on parts, and much more. Be sure to ask us about these money-saving plans.
Ductless Split Systems FAQ