Emergency HVAC Service from West Allis Heating & AC
Since 1959, West Allis Heating & AC has provided high-quality HVAC services to residential properties in and around West Allis, Milwaukee. Our knowledgeable team has years of experience diagnosing and repairing HVAC units. We proudly offer HVAC emergency services because we know that heating and cooling units don't only stop working during business hours.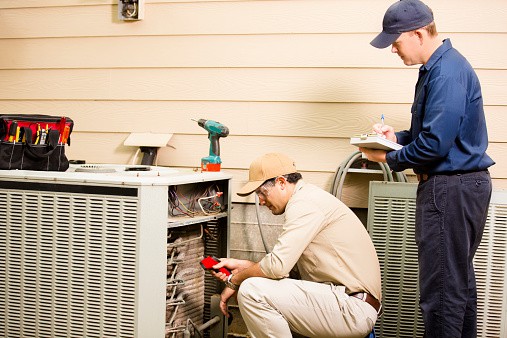 Defining an HVAC Emergency
An HVAC emergency can be defined as a situation where your HVAC unit is not working properly or making unusual sounds. This often results in inadequate heating or cooling, making your home's temperature uncomfortable. Our emergency HVAC technicians are always prepared for these situations.
Examples of Emergency HVAC Repairs
While many situations can be categorized as HVAC emergencies, here are the most common:
The air conditioning unit won't turn on
The heating unit won't turn on
The compressor is broken or leaking
There is ice formation on the outdoor HVAC unit
There is a foul odor in the home or close to the unit
There is a burning smell coming from the unit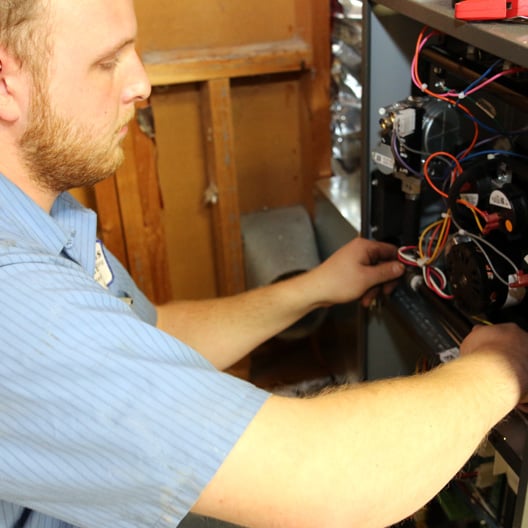 Reasons to Choose West Allis Heating & AC
When choosing a provider for HVAC service, there are plenty of options out there. However, making the right choice for your home and budget is important. West Allis Heating & AC is a great choice for many reasons, including its:
Extensive Industry Experience – West Allis Heating & AC has provided HVAC services since 1959. Their team has extensive knowledge of the HVAC industry and HVAC tools, supplies, procedures, and best practices.
Highly Skilled Technicians – Our team of dedicated technicians can diagnose HVAC problems correctly and thoroughly, no matter how minor or major. From there, we can recommend the best solutions and provide the solution of your choice quickly and effectively.
Excellent Customer Service – Emergency HVAC situations can be stressful, and that's why our team is here to provide the best customer service before, during, and after your service. We are happy to answer questions, address concerns, and provide follow-up support.
HVAC Repair in 4 Simple Steps
Call West Allis Heating & AC – As soon as you realize there is a problem with your heating or air conditioning, contact us. You can call us directly or request service through our website.
Schedule Service – Find a date and time that works best for you to have our team come to your home to assess the situation, offer solutions, and repair your HVAC unit with our 24/7 emergency HVAC services.
High-Quality Repairs – Our team will come to your home prepared to diagnose and resolve your emergency. We use high-quality tools and procedures to provide the best repairs to customers.
Rest Assured – You can relax knowing that our team will take care of your HVAC problems, returning your home to comfy and cozy in no time!
Contact Us for HVAC Emergency Service
Whenever you need help with your home's HVAC system, even unexpectedly, West Allis Heating & AC is here to help. Our team's emergency technicians can visit your home at any time to provide HVAC emergency repairs. They will be able to assess your situation and provide affordable, effective solutions. Our team can be contacted by phone or via the request service link. Contact us today for quick and easy assistance in West Allis, Milwaukee, and the surrounding areas.
Please fill out the form below or call us at 414-249-6235.