All New Fresh-Aire UV Lights Neutralize Viruses
You can dramatically improve your indoor air quality when you add Fresh-Aire UV Lights to your HVAC system. Often considered the world's best whole-house UV light and activated carbon air purifiers, these products clean the air throughout your entire home or business. For more information about how to eliminate viruses on the spot, speak to our experts today.
Fresh-Aire UV Lights Eliminate Bacteria, Viruses & Allergens
UV lights, like the APCO-X from Fresh-Aire, can offer a whole-house treatment system and revolutionize indoor air quality. Features and benefits of the new APCO-X include:
EverCarbon™ Cells with Proprietary Antimicrobial Nanotechnology
33% More Effective Than Previous Models
V-Twin Element with Over 65% More Carbon Surface Area
3-Year UV-C Lamp
LED Status & Lamp Fault Indicator
Translucent Polycarbonate Housing
Horizontal or Vertical Installation
Fresh-Aire UV APCO is the first UV/PCO based air purification product line to achieve the UL environmental claim validation (UL-2998) which identifies air purification systems that emits zero ozone. They are then listed in the UL SPOT database of sustainable products, so you can improve your indoor air quality without worrying about environment impact.
Have Indoor Air Tested & Improved by West Allis Heating & AC
Do you know the quality of the air inside your home? Poor indoor air quality, which allows contaminants like allergens, dust, mold, and pet dander to circulate in your home, can all result in unhealthy air. The West Allis Heating & AC team offers indoor air quality testing services and provides solutions that can improve the overall quality. With more than 60 years of experience in West Allis, Milwaukee, our team would love the opportunity to help make your home a healthier, happier place!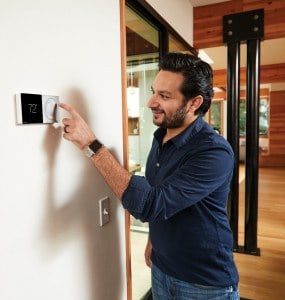 Indoor Air Quality & Why It's Important
Indoor air quality is the quality or overall condition of the air inside your home as it pertains to the safety, health, and comfort of the residents and guests. Clean air quality service is important because poor air quality allows pollutants to circulate inside your home, potentially causing health concerns ranging from allergies to asthma and beyond.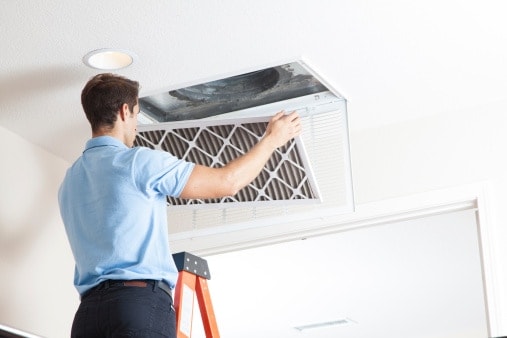 West Allis Heating & AC's Indoor Air Quality Services
The team of highly skilled technicians at West Allis Heating & AC can help you assess and improve the air quality of your home. These services, provided by the team at West Allis Heating & AC can help you, your family, and your guests enjoy improved air quality and the health benefits that come along with it. We offer a variety of services that address and improve air quality, including:
• Indoor Air Testing – Our team will assess the air in your home by examining your existing systems, looking for inefficiencies and inadequacies that cause poor air quality.
• Humidifiers and Dehumidifiers – Humidifiers ensure that the air in your home stays comfortable with just the right amount of moisture during those cool Wisconsin winters. On the other hand, a dehumidifier can help reduce moisture during the balmy summer months.
• Air Cleaners and Ventilators – Air cleaning systems quickly remove allergens and bacteria from the air. At the same time, ventilators bring fresh air from outside into the home, replacing stale air lingering in the residence.
• Thermostats – Thermostats allow you to program the exact temperature you want and maintain it. Thermostats ensure consistently comfortable temperatures, high-operating efficiency, and energy savings for homeowners!
Common Causes of Poor Indoor Air Quality
There are various causes of poor indoor air quality. The most common causes include the following:
• Inadequate Ventilation – Poor or inadequate ventilation can allow too much outdoor air into your home. This air, which can contain a variety of toxins or pollutants, leads directly to poor air quality.
• Pollutants – Many different kinds of pollutants can result in poor indoor air quality, for example, dust, allergens, tobacco smoke, pet dander, and even excessive moisture.
Air Quality Experts at West Allis Heating & AC
If you want to have your home's air quality tested and improved, contact West Allis Heating & AC today. Our team will be able to help you determine the current quality of your air and what changes you can make to improve it significantly. With more than 60 years of experience, you can trust that our team provides the highest quality home air quality testing services throughout West Allis, Milwaukee, and the surrounding areas. Contact us to get started on improving the air quality of your home.
Please fill out the form below or call us at 414-249-6235.