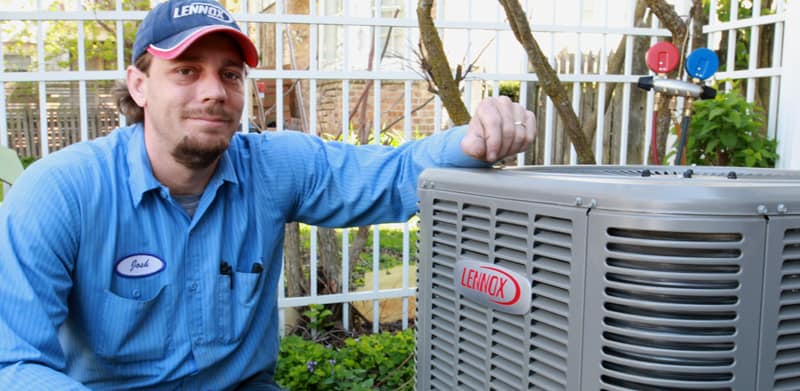 Air Conditioning Installation and Replacement
Our Installations Ensure Your Air Conditioning System Works Properly
We have been serving Southeast Wisconsin since 1959 and the experienced technicians at West Allis Heating & Air Conditioning want to be your first choice for residential and light commercial air conditioner installation.
Proper sizing is key to the operation and installation of any cooling system. Our Comfort Advisors and NATE-certified techs make it easy for home or business owners—guiding you through the entire process—from purchase decision and installation to reviewing how to operate the unit.
While most folks think of central air as a cooling system, we also offer heat pumps and ductless split systems, which may be great alternatives for your space. They are very efficient and could help reduce your cooling costs while at the same time helping to reduce emissions and protect the environment.
A New Cooling System Could Save You Big Money
If you are unsure about whether to purchase a new air conditioning system, you should be aware that a properly designed and installed cooling system may positively impact your energy costs—in some cases saving you up to 50 percent, depending on the age of your current unit. Your new system could pay for itself in just a few years—while you are enjoying the benefits of properly chilled air. It's a win-win.
When our professionals install a new central air conditioning system, we back up our promises. Depending on the make and model you choose, we offer up to a 12-year warranty on parts and labor—most competitors do not.
Heat Pumps—A Misunderstood Technology That Can Cool Your Home or Business
You may wonder why a system with heat in its name is on a page about cooling equipment—that's because heat pumps provide both heating and cooling comfort. In fact, heat pumps may be the most energy-efficient system to heat and cool your residential or commercial space in some cases. Instead of generating heat, heat pumps move heat energy that's present in the air. In the winter, heat pumps draw heat energy from outdoor air and bring it indoors to keep you warm. The units reverse this process in the summer to keep you cool.
Because heat pumps consume less primary energy than conventional heating systems, they are an important technology for reducing emissions from harmful gases, such as carbon monoxide. Let one of our Comfort Advisors explain how the system may benefit your family.
Our Retrofits Make Your Home More Efficient and Your Basement Look Good
If you're in the market to replace both your air conditioner and furnace, let us know. We call our replacement services residential or commercial retrofits—and every new central air conditioner and furnace installation comes with custom ductwork to effectively move the air to each floor in your home or office.
Many HVAC suppliers modify the ductwork at your site. This is not ideal as they are using what they have available rather than using accurate and correct measurements to make custom ductwork that fits exactly to your equipment, which is what we do.
When our Comfort Advisors come to your home for an evaluation and free estimate, we look at your space and design the ductwork before we begin the installation. Then we create custom ductwork for both systems to ensure it lasts for years, is leak free, and is the perfect design for your space.
Maintenance Agreements Protect Your Investment
The West Allis Heating Comfort Maintenance Agreement helps protect against frequent breakdowns, inefficient operation, and shortened equipment life. You will also receive a discount on parts and labor, as well as a discount on heating and cooling system air filters. There will also be no trip charges on your two annual visits.
We're happy to customize solutions that work for every customer, every need, every budget, and every schedule in Southeast Wisconsin. We even sell replacement A/C window units at our WAH Comfort Store.
Call West Allis Heating and talk to one of our Comfort Advisors about installing a new cooling system at your home or office at (414) 543-2800.
Air Conditioning Installation and Replacement FAQ