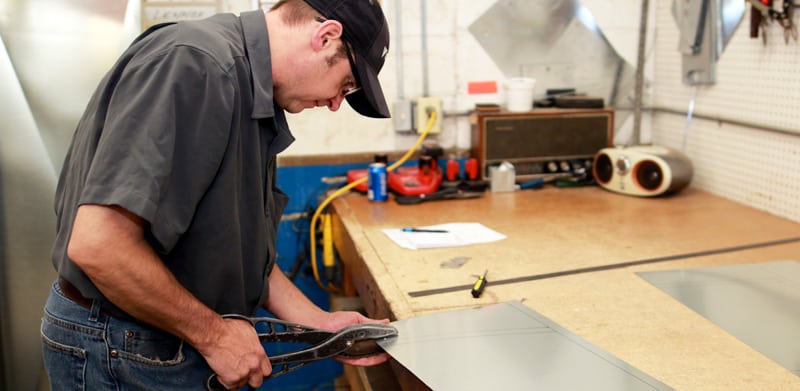 Small Businesses in the Milwaukee Area Rely on Us for Expert Repairs
You work hard to keep your small business running, providing top-notch customer service and quality products. We get that—because that's what we do, too. It's why offices, bakeries, bars, restaurants, and other small businesses trust the experts at West Allis Heating & Air Conditioning for repairs on boilers, furnaces, and air conditioning units up to 25 tons.
Repairs can be complicated as the technician often must perform some "detective" work to determine which areas of the building are served by each rooftop unit. Fortunately, the pros at West Allis Heating have seen almost everything, so they can determine the issue and get it fixed properly and promptly.
Maintenance is Key to Preventing Breakdowns at the Worst Possible Times
Whether a busy Saturday night at the restaurant, or a hectic Sunday morning at the bakery, the last thing you need is for your heating or cooling system to break down, which may cause your customers to complain about the comfort level. We can help prevent situations like this with routine maintenance on your commercial heating and cooling equipment.
Regular maintenance also improves efficiency, which can significantly reduce energy bills. In addition, our technicians can often spot small problems before they turn into large problems, and repair them before it is too late.
Expert Installs and Commercial Retrofits Done Right the First Time
When the time comes to replace an existing unit, our experts can guide you in the selection of a new system. We will properly size it and install it promptly, so you can get back to what you do best—running your small business.
In some cases—like repairing or maintaining high-pressure boilers—a city mechanical contractor is required to do certain services. Should this be the case for you, we have a list of reliable contractors and will gladly provide a referral.
Why Choose West Allis Heating
The technicians at West Allis Heating know the climate, the codes, and preferred construction techniques in the Milwaukee and Waukesha County area, so we know what works and what doesn't. The job gets done right the first time, saving you time and money. Call us today at (414) 543-2800.