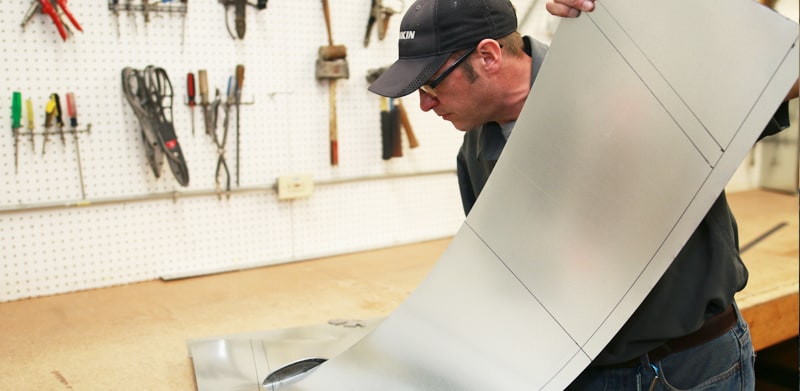 Furnace Installation and Replacement
An Old Furnace May Need Our Expert Residential Retrofit
If you have an older furnace and have gone through a few repair cycles, it may make sense to replace your unit. Generally speaking, a basic forced-air or gas furnace lasts anywhere from 10 to 20 years, while a premium model may provide up to 25 years of service.
You'll know it's time to replace your existing unit when the furnace starts making odd noises or you can't get the heat you need in your home, even though you are turning up the thermostat.
The experts at West Allis Heating & Air Conditioning have the knowledge to provide the properly sized furnace at a reasonable price. The good news is that furnaces have become much more energy efficient over the years, which adds to your comfort while reducing costs. This could save you money in the long run.
We call our services residential retrofits because every new furnace installation also needs ductwork to move the heated air to every room and floor in your home. Many providers create ductwork at your home—not the best solution as they are creating ductwork on the fly without the proper equipment.
When our Comfort Advisors come to your home for an evaluation and free estimate, we look at your space and design the ductwork ahead of time. We also custom-create the ductwork in our own sheet metal shop. This means the ductwork not only looks good—it works even better because it was designed for you and your space.
And when our techs replace a furnace we stand by the work. Depending on the make and model you choose, we offer up to a 12-year warranty on parts and labor.
A Rare Company Doing Rare Oil Furnace Installations
Some older homes, especially in the Midwest, use oil as fuel. Oil furnaces will keep you warm when the temperature dips below zero during the winter. These furnaces offer reliable heat from a clean-burning fuel.
New oil furnace models are more technologically advanced, so your entire family can be comfortable without worrying about how much oil you're using. Our team of professionals knows how to tame this unusual beast and can also replace your old unit, when needed.
Upgrading Your Oil Furnace to Gas Could Save Money Through Increased Efficiency
West Allis Heating also performs oil to gas furnace conversions, as many customers are looking for greater fuel efficiency. With oil furnaces, you do need to schedule regular home or business deliveries, which can be easy to forget—until you run out of fuel. You won't have that issue with a new gas furnace. In addition, we often find our customers save a significant amount on their energy bills once they make the switch.
Call West Allis Heating and talk to one of our Comfort Advisors about installing a new oil or gas furnace, or learn more about how to make the conversion from oil to gas. Call us at 414.543.2800 or send an email.
Furnace Installation and Replacement FAQ
Our Team Shares More on Furnaces in Our Blog