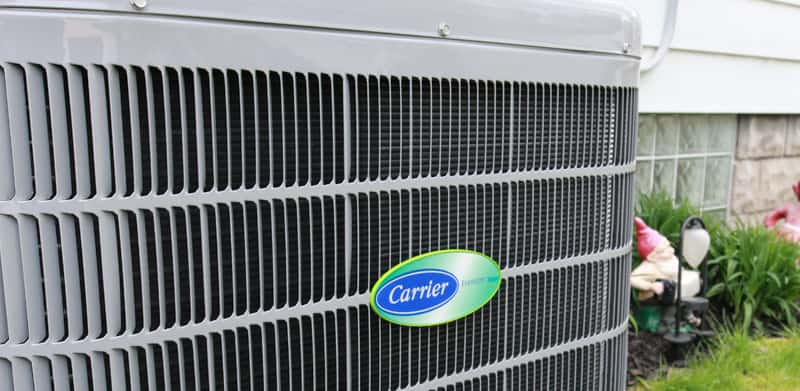 When Milwaukee-area homeowners have questions about their home comfort, they ask West Allis Heating & Air Conditioning. Our Comfort Advisors are heating and cooling experts. They know the HVAC industry inside and out, and have decades of experience which makes answering your questions and concerns simple. Curious what's included in our tuneup service? Wondering how long your heating or cooling system will last? Find answers to these questions and more in our heating and cooling FAQs—or call us at 414-543-2800 if you don't find the answers you need below.
Yes! One of our experienced Comfort Advisors will come directly to your home and work with you to find the system that best fits your needs and your budget – completely FREE.
We don't recommend it. Covering your air conditioning unit can create an ideal space for critters to make their home during the fall and winter months, which might cause damage to many components in the unit.
If you are concerned about your air conditioner being exposed, there's no need to be. They are built to withstand the elements year-round. During your annual spring tune-up, the technician will check for any debris inside the unit to ensure safety before you start it for the first time.
Ductless systems create zones in your home, alleviating hot spots. This makes them ideal for rooms that do not have ductwork, such as sunrooms and garages. They are fairly quiet and extremely efficient—allowing you to save money on your energy bills. Ask our Comfort Advisors if a ductless system may be right for you.
Manufacturers require annual maintenance to maintain valid warranties. Properly maintained equipment will need fewer and less costly repairs. It will also lower energy usage while adding to your comfort.
West Allis Heating offers an annual maintenance agreement which includes two inspections, tune-ups, and cleanings — one in spring for the A/C and one in fall for the furnace — to save customers money. Call our office at (414) 543-2800 to sign up today!
A tune-up and cleaning is a 15-point service check in which the technician examines the entire system, cleans and inspects all of the cooling components, makes sure there are no safety hazards or items that require attention, and provides recommendations and pricing for repairs (if needed).
With proper maintenance, an air conditioner can last 12 to 15 years. Our technicians will let you know when you should start thinking about replacing your unit, and explain what options are available to meet your needs and budget.
About every 90 days is the standard lifespan of a filter but we suggest every 45 days for the best air quality and efficiency – especially if you have pets or allergies.
There are several variables that are taken into consideration to determine the cost of a new air conditioner. The best first step is to set up a free estimate with one of our Comfort Advisors who can go over different equipment options and help you determine what would work best for your home and comfort.