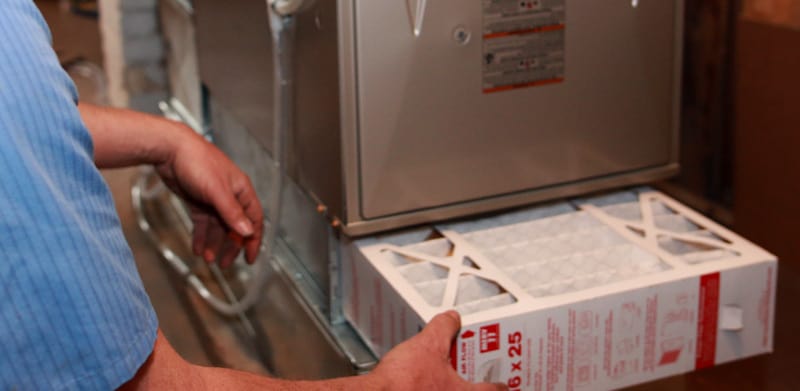 Furnace Maintenance is Crucial for Efficiency—and Lower Bills
Every heating manufacturer, all local utilities, and all reputable heating and air conditioning contractors know that maintenance is key to ensuring safe operation of your equipment. This service also helps the efficiency of the equipment (which means the appliances use less gas, oil, and/or electricity), and helps prevent costly breakdowns and unhappy surprises during extreme temperatures.
While nothing in this world is foolproof, it is recognized by many experts that maintenance will decrease the number of breakdowns that occur in a home comfort system.
We Maintain Them All—Oil Furnaces and Heat Pumps Included
The experts at West Allis Heating & Air Conditioning can maintain all makes and models of oil and gas furnaces. Gas furnaces are well-recognized for their fuel efficiency, comfort, and minimal impact on the environment. The vast majority of homes and businesses in Southeast Wisconsin appreciate the dependability of these units.
At the same time, there are still some folks who rely on oil furnaces. But it can be difficult to find a company that performs maintenance on them. No worries, our techs remain up-to-date through extensive training on a wide variety of units, so we can assist you promptly and professionally.
Heat pumps are interesting pieces of equipment as they supply both warm and cool air when you need it. They also need annual maintenance to ensure they run properly and are there for your family or business during high and low temperatures.
Our Comfort Maintenance Agreement Saves You Money
The West Allis Heating Comfort Maintenance Agreement (CMA) will help ensure your equipment operates properly, keeping your family warm during tough Wisconsin winters. And we service all makes and models of oil and gas furnaces, gas and oil boilers, and central air conditioners, as well as heat pumps and ductless split systems. If you're not sure whether we can cover your appliance under our CMA, just ask.
With our CMA you receive priority front-line service during an emergency, a discount on parts and labor, a discount on heating and cooling system air filters, and no trip charges on your two annual visits.
During the inspections, our NATE-certified technicians thoroughly clean the units, replace air filters, perform a battery of electrical and combustion testing, lubricate parts as required, and make necessary recommendations.
Service on Your Schedule
At West Allis Heating, we offer a very flexible schedule for maintenance to help accommodate your busy life. Call and ask us to schedule a "tune up" at 414.543.2800. We can also explain more about Comfort Maintenance Agreements.
Don't wait until you have an expensive breakdown to think about your home comfort. Become a CMA customer today!
Our Team Shares More on Furnaces in Our Blog