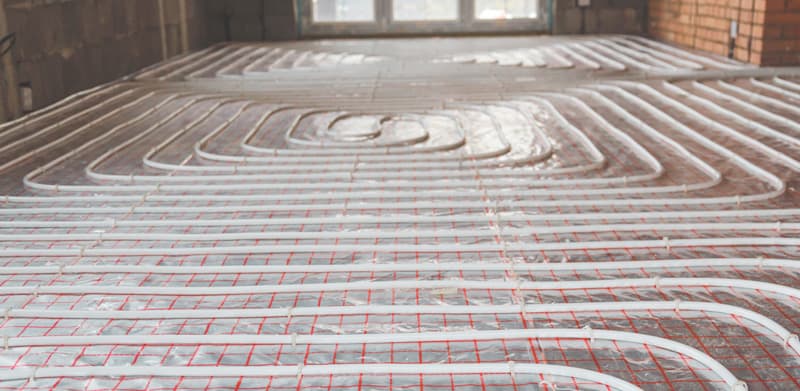 Boilers and Radiant Heating
West Allis Heating & Air Conditioning Provides Exceptional Service for Boilers and Radiant Heating Systems
Boiler systems are fairly common in many homes in Southeast Wisconsin. At the same time, many heating and cooling companies do not have experience with boiler and radiant heat systems, so finding reliable service can be difficult.
The NATE-certified technicians at West Allis Heating & Air Conditioning can repair all makes and models of boilers. And we are available should your unit fail at the worst possible time—when the temperature is freezing! Call 414.249.6235 and you will be connected to a "live" person who can help you—not an answering machine.
Families Are Choosing Boilers and Radiant Heating as the Warmth Stays Close to You
Many homeowners believe that boilers, combined with radiant heating systems, are more comfortable than gas and other forced-air heating systems. With a boiler and radiant heating combination, the warmth moves from near the floor rather than the ceiling. The heat being supplied is directed right where you live, meaning you feel much warmer, much faster. With a forced-air system, it can take some time to get the entire room or home comfy during a brutal Wisconsin winter.
Radiant Heating Reduces Allergens
Boilers work using baseboard units, radiators, or tubes installed under your home's floors. This allows the heat to circulate easily throughout each room, without air disturbance. This helps reduce airborne dust, particulates, and pollens, which are common with forced-air systems.
Should a family member have allergies or other illnesses that can make it difficult to breathe, this may be the heating system to consider.
Schedule Boiler Maintenance Annually and Keep Your Unit in Good Shape
Our technicians go through many hours of rigorous training throughout the year—some of it manufacturers' training and some of it conducted by the senior staff at our company. This ensures that our technicians are kept "up to speed" on all the latest technological advancements in our industry.
Every heating manufacturer, local utilities, and reputable heating and cooling partners know that service is vital to ensure the safe operation of your boiler unit and prevent unhappy breakdowns during extreme temperatures.
While nothing in this world is foolproof, annual maintenance will decrease the number of breakdowns that can happen with your boiler and radiant heat system.
At West Allis Heating, we offer a very flexible schedule for maintenance as we know every family is busy with many obligations. Don't let boiler maintenance be one of them.
Call and ask us about our Comfort Maintenance Agreements and tune ups at 414.249.6235.
Boilers and Radiant Heating FAQ